Patient Portal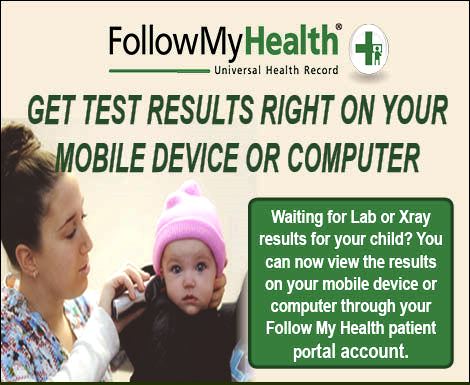 Our patient portal is a secure online website that gives our patients convenient 24-hour access to personal health information from anywhere with an Internet connection. You must contact our office by phone at (207) 784-5782 to sign up for patient portal. If you have already been sent your initial invitation by email, click here to access your portal account anytime 24/7.
Our Patient Portal allows biological parents and parents of legally adopted children who are  established patients of this practice that are minors (17 years of age and younger), established patients 18 years of age and older, established patients who are minors that are legally caring for themselves to view health information such as:
Immunization Records (which you have access to personally print or email to daycare's and schools)
View Test Results
View Medication History
Review Your Last Visit
Track the Date of your child's last physical exam
Track Your Child's Growth
Once Parents and Patients have signed up and have been granted Secure Access he/she will have access to the following benefits:
Exchange secure e-mail
Request prescription refills
Schedule non-urgent appointments
Update important contact information such as your phone number and address.
Instructions for Patient Portal Once You Have Received Your Email Invitation
We strive to provide the best patient care possible. As always, don't hesitate to contact us by phone at (207) 784-5782!
Click below to reset your Password for Patient Portal!
Still having trouble accessing the Pediatric Associates Follow My Health Patient Portal?
Email our Patient Portal Advocate at support@pedihc.com.