Forms and Policies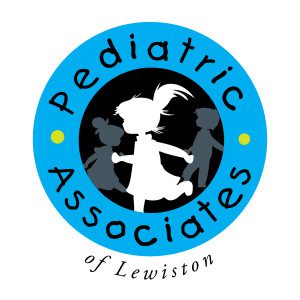 In an endeavor to meet and exceed patients and parents expectations, we believe effective communication is essential. For this reason, we have provided a list of our forms and policies below. Please do not hesitate to contact us if there are any questions.
Office Policies
Cancellations
If you should need to cancel an appointment please notify our office 24 hours in advance. This allows us to accommodate families who are on a waiting list for an earlier appointment.
No-Shows
Missed Appointments prevent patients from getting the care they need. Appointments missed are considered no-show appointments. Our office policy is 3 or more no-shows are considered grounds for dismissal from the practice.
Late Policy
Please be prompt to your child's scheduled well visit. If you are 10 minutes late to a Well Child Visit, our patient care coordinators may have to reschedule your child's appointment. In order to provide your infant, toddler, child, or adolescent with quality care and service, our providers need you and your child to arrive on time to your scheduled visit.
Same Day Urgent Care Appointments
Our Patient Care Coordinators accommodate the same-day scheduling of urgent care appointments whenever there are available openings. Our office does its best to schedule your child for a same day appointment with his or her preferred provider. In the event that your primary care provider is unavailable, your child's appointment will be scheduled with another available provider.
Walk-In Appointments
Walk-in appointments are available Monday – Friday from 8:00 am – 11:00 am and 1:00 pm to 3:00 pm.
Scheduling Well Child Visits
For your convenience, our practice offers the capability to schedule your child's well visit the same day. These well child visit appointments are scheduled on a first come first serve basis. Parents can also schedule well visits up to 6 months in advance in an effort to ensure that that their child receives their well visit and immunizations on time and with their preferred provider.
We have a Nurse Triage Service available 7 days a week for emergency calls only. If you have a routine question, please call during office hours.
Please give this office 48 hours advance notice for prescription/refills. Prescription/Refills will only be filled during our normal business hours. The on-call pediatrician will not fill standard, non-urgent refills after hours.
Medical Records / Shot Records / School Forms
Pediatric Associates has 7 business days to release your child's medical records. As a courtesy, we ask that you give this office 48-72 hours for your immunization records and 5-7 business days for your school records, camp forms and sports physical forms. It is also helpful if you provide us with the name, address, phone number and fax number of the person who needs this information.
Please click on New Patients to view New Patient Forms.
Please click on Current Patients to view Current Patient Forms.
To schedule an appointment, please call (207) 784-5782.