What is Well Child Care?
Well Child Care Services are routine preventive health services that allow providers time to evaluate your child's physical, mental and emotional well-being. We encourage parents to discuss concerns or ask questions at these visits. Topics that promote healthy lifestyles for your child are frequently discussed at these visits. For example: Pediatric Associates has partnered with the Let's Go 5210 Program and hands out Healthy Habit surveys to parents and children age 3 to 18 when checking in for their routine well child visits. These surveys help elicit conversations with your provider about your child's eating and exercise habits. Child development, personal safety, and hygiene are other conversations you or your child may wish to talk about at these visits. Routine immunizations are also administered at this time.
When well child visits are usually scheduled: 
Patients 2 years of age and under: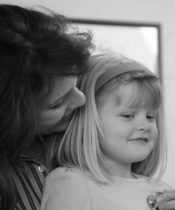 1 week weight check
2 week Physical Exam
2 month Physical Exam
4 month Physical Exam
6 month Physical Exam
9 month Physical Exam
12 month Physical Exam
15 month Physical Exam
18 month Physical Exam
2 year Physical Exam
After the age of 2, it is recommended that your child be seen annually for a well-child visit a.k.a. a physical exam. Most insurance companies require that this yearly physical exam be scheduled exactly 365 days from their last physical exam. Please check with your insurance company for your coverage specifics.

Since most insurance companies do not cover the cost of sports physicals which are universally required in the U.S. on an annual or seasonal basis for students wishing to participate in sports, Pediatric Associates recommends that your child or adolescent stay up to date on their annual well child visits. These visits serve the same purpose. They help ensure that your athletes can participate safely in a sport.
Use this Application to track your child's growth: CDC Milestone Tracker
Costs Associated with Well Child Care Services:
At a Well Child Visit,  the provider will review your child's history and perform a physical exam, as well as age specific screening(s) based on the recommendations of the American Academy of Pediatrics.  Your provider may find it important to order the following tests at your child's well exam:
Hemoglobin (anemia testing / capillary draw at 9 months (CPT code 85018, 36416)
Developmental screening at 9 months, 18 months, and 30 months (CPT code 96110)
Autism screening at 18 months and 24 months (CPT code 96110)
Fluoride varnish at 6 months,  12 months,  18 months,  24 months,  30 months,  3 years,  4 years,  5 years (if your child has not done this with your dentist) (CPT code D1206)
Lead screening at 1 year (every 1 year old) , 2 years (based on risk) (CPT code 83655, 36416)
Cholesterol / Lipid screening at 10 years and 15 years (CPT code 80061, 36416)
Depression screening ages 12-18 years
Spirometry for patients with persistent asthma (CPT code 94010)
Immunization administration charges for vaccines (CPT code 90471, 90472 x # of shots)
With regards to cost, the well child exam does not include evaluation and management of new and existing problems. If a new problem or a chronic condition requires additional evaluation and management services there may be additional charges.
For your convenience, an approximate price listing for current charges associated with a well child visit can be found in the following price listing: Patient_Charges.
For more information about billing, please view our Financial Policy page.
Call 784-5782 to schedule your child's well visit today.